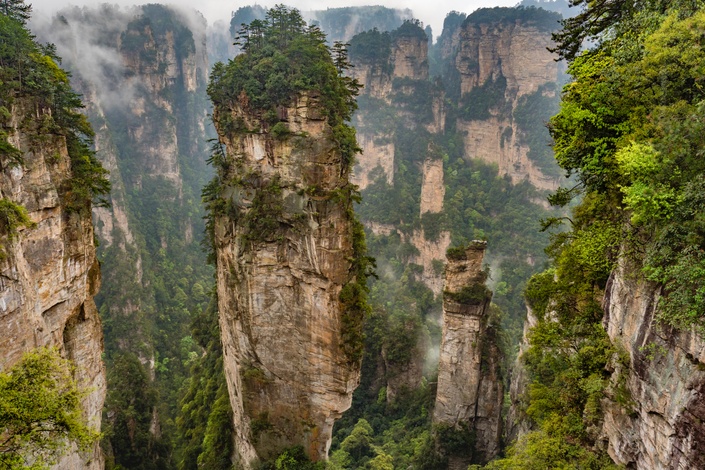 Coaching with Integrity
Grow your coaching business through service and relationships
Coaching with Integrity is a high-end 6-month coaching business school, with a focus on building a thriving 1-on-1 coaching practice inspired by the 'Prosperous Coach' approach.
This is a comprehensive, immersive, high-support school with both a wealth of teachings and a ton of group coaching and experiential work. It's the school I wish I had taken when I first decided to go pro as a coach.
Is this for you?
This school is for coaches who are interested in growing their business through service and relationship, rather than selling and manipulation. This is a coaching business path that is virtuous, beneficial to everyone you come in contact with, as well as prosperous by cutting out all the distractions and focusing on the fundamentals of your business:
You're already onboard with 'The Prosperous Coach' approach, focusing on service, relationship, and creating clients one conversation at a time.
You're authentically inspired to grow your coaching business, not because you 'should' or as a means to make money or to be impressive, but because you love coaching.
You're a good coach. You might still feel insecure, but according to your clients you are making a difference in their lives, and at least some of them have started paying you for that.
You're as excited to create a business as as you are to be a coach.
You're in it for the long haul. You already know that you'll be a professional coach in some form many years from now.
Willing to try new things. To experiment. To take imperfect action. To make spectacular mistakes in the name of service.
Willing to take action, even when you don't feel like it.
No masks and no pedestals. Share authentically, not trying to impress or compare yourself with others.
(This is also a great program for coaches who have a successful business through other offerings, and would like to expand to offer 1-on-1 coaching.)
What's on Offer?
With your full commitment and participation in the school, here is some of what is on offer:
a rich understanding (the 'physics') and inspiring examples of coaching business, instead of someone else's brittle formulas
understand the key principles of the business of coaching, ignoring all the business advice that doesn't apply to this kind of business
embracing every part of your business as the fun part
integrity: business always in alignment with service
the X factor in your coaching business, that can't be taught but can be invoked
living a life dedicated to being of service, while remaining professional and selective of when and how you serve
not 'getting' or 'attracting' clients, but connecting with people who would like some help – and what it really means to 'create a client'
bringing more leadership and loving disruption into your profession, while scraping away any people-pleasing
gentle discipline: being your own best boss, and your own best employee
how to protect and focus your time and attention, only the activities that are appropriate for you and for where your business is at right now
creating and playing within your business as a game
becoming a better coach
deep understanding of enrollment (under the surface) and everything that needs to happen for a client to hire you
a healthy, creative relationship with money
know the value of your coaching
the creativity and impact of paid coaching, whether it's 3-figures or 6-figures
growing your business through referrals and renewals
leveraging your uniqueness instead of comparing and competing
The foundation of Coaching with Integrity, as in the Prosperous Coach, is focusing on a radical devotion to service, not promotion. It's not about you; it's about making a difference in people's lives. The more personal the service, and few things are as personal as coaching, the more personal the marketing. CWI focuses on connection, creating conversations, and fostering relationships over time. It's not that marketing stuff like websites, niches, and social media aren't 'allowed', but they are secondary, and many if not most coaches fail to go pro because they skip the fundamentals.
Your clients aren't paying for your time. They don't pay you for being a good coach. They don't care about your modality, or your credentials, or how much experience you have. They're paying for the difference that occurs in their life when they work with you. Enrollment isn't about presenting or convincing; enrollment is part of the coaching.
You don't get clients by searching for them, and they're not searching for you. No one wants coaching, not even people who say they are looking for a coach: they're looking for help. These people first become clients in your head, in how you 'create' them, how you see and relate with them, and the kinds of people whom you choose to work. The world is full of people who are not clients yet. You create a client when you step into their world and show them what else is possible.
Meeting potential clients and creating conversations is more like planting and cultivating a garden than it is building a lead generation machine that will automatically pop out qualified potential clients. Your garden is where your idiosyncratic set of 'marketing' strategies reside. It is your business force multiplier through which you get to dial up the ease, frequency, and quality of potential clients you create. Different coaches will have very differently designed gardens, and your garden may change significantly over time.
Most beginning coaches want to have a coaching practice, but don't want to create a practice. To be a professional coach, you also have to be an entrepreneur. Shortcuts won't cut it. You need to show up, consistently invest time and attention, create systems, and get coaching yourself – both to work through your blocks (e.g. around money, structure, identity) and to learn from and have the experience of being coached by a pro.
There's no one right way to structure your offerings. From making it easy for your initial clients to say yes to creating complex bespoke coaching programs on the fly, a coaching menu and business model can help you stay focused on making a difference while providing enough flexibility and follow-through to create many manifestations of service and to keep evolving each client relationship over time.
The Coaching with Integrity approach only works if you're a good coach. And by good coach, I don't mean that you think you're good, or that you've got 10+ years of experience, or that you're certified. To succeed with this approach, you must be making a profound difference in the lives of your clients. And CWI includes not just a commitment but an honest desire to keep on learning and growing as a coach.
For You
Here are all 4 of the coaching business classes (a webinar and 3 Facebook Lives) and the audio on enrollment. There's a lot in each of these, and I encourage you to revisit them and use them to bring more integrity, intimacy, and impact into your business. Note - these videos are just the starting point in the school; we will be diving much deeper into these topics over the 6 months:
Your Instructor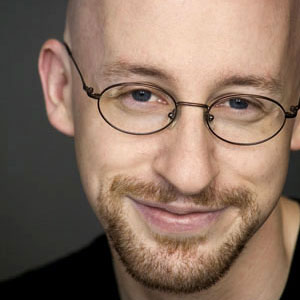 Michael McDonald is a transformational coach for entrepreneurs and executives, working with CEOs, executives, serial entrepreneurs, and mentoring other coaches around the world. With a style described as part Mr Rogers, part Inception. He is the creator of Relational Alchemy, relational practices and metaskills for creating an unusual amount of intimacy between people. And his Living Wisdom work has been influenced by a variety of sources including the Three Principles, Process Work, energy healing, dzogchen, the Work of Byron Katie, and shamanic medicine work.
"Something awesome is trying to happen, and your job is to allow it."
http://authenticintegrity.com